Welcome to SAFE Credit Union

Located at: 2002 N.11th St, Beaumont,TX 77703

(Click above for online banking sign on)

Office and Drive-Thru hours are as follows (Effective 6/8/2015):

Monday thru Thursday 9:00 to 4:00 Friday 9:00 to 5:00

Click here for surcharge free ATM Locator

AND

CU Pass Free ATM Network has arrived...............

SAFE Credit Union has also joined with other SE Texas credit unions to create the CU Pass Network. The new ATM network will allow you to use your debit or ATM card at any participating credit union without a fee or surcharge!
If you notice any suspicious transactions contact us immediately at (409) 899-2542 or To report your MasterCard Credit card lost or stolen after normal credit union hours Please call 1-800-442-4757. To report your VISA Debit card lost or stolen after normal credit union hours. Please call 1-800-791-2525.
In the market for a NEW CAR?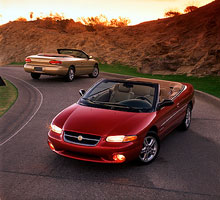 CALL TODAY YOUR PRE-APPROVAL
Rates as Low as 2.14% on New & Used Vehicles ***
**Must meet certain qualifications Call Loan Department for details**
Ask the Loan Department for details!
WITH INTEREST RATES AS LOW AS 8.00% apr*
*With Approved Credit
Click to view: Winter Newletter 2013Annual Meeting Report
_______________________________________________________________________________________________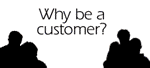 Call a member of the staff at (409) 899-2542 for details on how to join today.
We would be happy to show you and your family how you can take advantage of the many benefits of Credit Union membership.
Do You Have a Debit Card?
Contact member services for help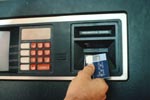 Added security & exciting features

Phishing Alert: Don't Get Scammed!
If you receive an e-mail that appears to be from SAFE Credit Union and instructs you to go online to provide or "verify" financial or sensitive personal information, Don't believe it. SAFE Credit Union will never send you an e-mail asking for your credit or debit card, credit union account information, Social Security number, login information (such as a pin) or similarly sensitve data.
Giving these phishers your account and other sensitive information may expose you to identity theft and other types of fraud. If you have already complied with a phishing e-mail, you should contact the institution where you maintain your account and have the information changed immediately.
24 hour Account Information line
1-800-983-6380
All you need is a touch tone phone and PIN NUMBER to access to access your account 24 hours a day, seven days a week
SAFE Credit Union now offers a number of its services online. Just click on the services listed at the right or below to access or get more information about our services.
Printable Applications
Apply for a loan, membership, and/or a checking account.

Online Check Reordering
Reorder your Liberty checks online, it's fast and easy.
Interactive Calculators
Try our interactive calculators. You can calculate loan payments, investment earnings, and much more.
Documents related to the Credit Union's Finance and Management are available upon request in writing during normal business hours.
---
---